Mid-to-Upper Level Admin Training
These sessions focus on how to work with today's staff members, providing tools and perspectives that are outside the usual.
This includes observing and working with staff as they are and adapting their strengths and perspectives to support the needs of the organization.
1/2- day to 3 day training modules $500-3000
Save
Staff Team Building
Includes ice breakers, general communication skills, recognition of current and desired attributes of staff members while incorporating the goals and outcomes of the organization.
Full staff training can include specialized team building and leadership training with JCs and CITs.
1/2- day to 3 day training modules  $500-3000
Save
Midsummer Refresher
Midsummer is a great time for reinvigoration, renewed motivation, an assessment of how are things going, how things have changed, issues and areas of improvement.
I can facilitate conversations and activities around issues and areas of development and/or can repeat similar activities that were done in the beginning as a way to explore and discuss progress.
1/2- day to 1 day training modules  $500-1000
Save
Save
Save
Cultural Mindfulness
Cultural Mindfulness is about being personally aware of your place in relation to diversity in the community.
We examine what the individual believes to be true in their life and society. We provide an open and honest format for sharing, exploration, and expressing beliefs. We examine "what we know" and "what we think we know". We discuss language, expectations, and the norms of your community.
1/2- day to 1 day training modules  $500-1000
Save
Save
Save
Benefits to You
Insights
Get to know your staff for who they really are, in the areas that are going to play a big part in how they are as staff members.

Gain a baseline understanding of where they are in terms of interpersonal skills, decision making skills, and maturity.

Gain an understanding of both the individuals and how they work together as a staff.

Increase a sense of inclusiveness, starting with your staff.
Benefits to your Staff
Skills
Improved problem solving skills and flexibility, more effective communication, increased resilience and insight;

Improved ability to evaluate situations and react appropriately, including skills to help them advocate for themselves and others;

A better understanding what it's like to work at your organization or camp and how skills learned can apply more broadly to the real world.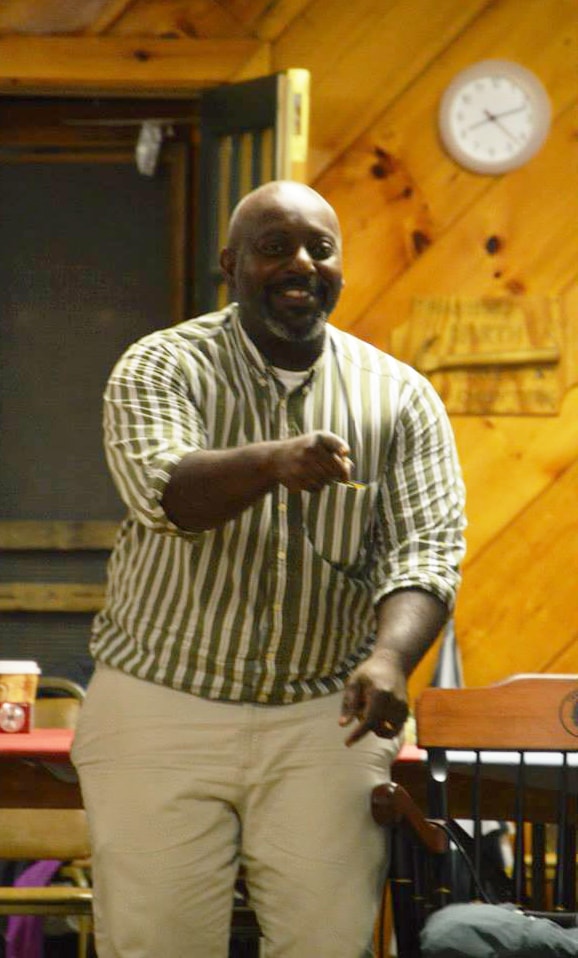 In addition to consulting and workshop facilitation, I've worked in the camp field for over 20 years. I'm currently the Summer Camp Director at Barbara C. Harris Camp and Conference Center. Prior to that I was Director at Camp Starfish in Rindge NH. I've also worked for Camp Nashoba North (Assistant Director), Nature's Classroom at Sargent Center (Director of Adventure Camp) and Boston University Sargent Center as Director of Adventure Camp, where I started out as a counselor.
Originally from St. Louis, MO, I made the unlikely move to New Hampshire in June of 1999 to work directly with children and adults in outdoor settings. I have presented at many ACA New England Conferences, am an ACA board member, and am a member of the New Camp Directors Workshop faculty. I will continue to actively participate in creating a world where the impact of diversity is mindfully explored. And am delighted to watch my daughter grow up in the camp industry, whose celebration of diversity continues to expand.
My Style
I enjoy all aspects of staff training and mentorship. Most of my facilitative work has been in the summer camp and hosted conference industry. For the past 20 years, I have facilitated team building experiences for a variety of groups, such as conference attendees, camp staff, and campers.
My many years of team building experience include extensive work with both high and low ropes courses, but also –often– with no equipment and just my imagination, creativity and knowledge of group dynamics.
My personal style appears laid back, but I'm deeply passionate, observant and present. As a facilitator, I believe in judicious empowerment, and like to allow teams and individuals to use and develop their skills. Unless safety is an issue, I believe that a facilitative style of informing, supporting, trusting and guiding allows for development of confidence as well as critical thinking and creative problem solving skills.
One of the most overlooked parts of team building is "debriefing" –this takes place after the more interactive part of a team building exercise is complete. During debriefing, the group talks about the experience and asks questions like what did we learn? How can this be applied? What insights were gained? What was surprising?  To me, this is one of the most important parts of team building, as it distills and reinforces the core experiences and insights for both participants and facilitators.